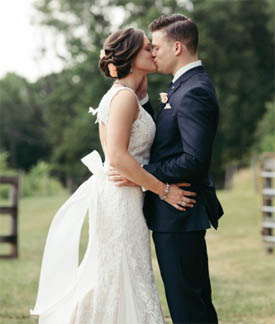 Wedding planning can be a whirl wind of hectic excitement.  Relax and rejuvenate in the care of our master designers, stylists, colorists, skincare and massage therapists.  Treat your whole bridal party to an unforgettable Artisan getaway.
Reserve Your Day
Please take a moment to answer a few questions, and help us get to know about you and your needs.  Artisan is dedicated to making your wedding day dreams a reality.
*We add 18% gratuity to the package total.
*We do require a 50% deposit to reserve the wedding day.
Special instructions for the bride and her wedding party:
Please DO NOT shampoo your hair the same day as your appointment.
Please arrive for your appointment with dry hair.
When necessary a shampoo will be done at the salon by a designer.
A button down shirt is recommended.
Please consider our guests who are scheduled after you.
Late Arrivals:
If the wedding party is more than ten (10) minutes late without making contact with us, the party will be charged an additional $15.00 late fee for each guest serviced. Tardiness results in scheduling and service conflicts for you and other clients following your appointment(s). If a wedding party is late for the scheduled service appointment time(s) and notifies us of a new arrival time, our designers may or may not be able to accommodate the new arrival time.
If a wedding party is more than one (1) hour late without making contact with us, the assumption is the client is a no show. This results in the client forfeiting all deposits and or payments for the contracted services.
Cancellation Policy:
There is a $50 non-refundable service fee.
Cancellations must be done 45 days prior to the wedding date in order to be refunded the deposit minus the $50 service fee.
Full payment of package is due anytime after the 45 days, if cancellation occurs.
The bride is responsible for ALL costs of the bridal party package.